Log houses Romania, Log Homes, Wooden houses, Log cabins
YOU ARE INVITED TO REDISCOVER THE CHARM OF WOOD AND NATURE, THRU THE LOG HOUSES ROMANIA AND FURNITURE MANUFACTURED BY DORALNIC.
                                        log houses romania

What does it mean to come home? "Home" is more than four walls and a roof, home means the place where we feel comfortable, where people and our most valuable things are around us. A custom home combines these passions that define our lives.
Whether you plan to build a small cottage, a vacation house, or a big luxury house, our company will exceed your expectations in quality and price.
Our Log Houses Romania company is specialised exclusively in the construction of Log houses and cottages made of logs, with an experience of 10 years, and one of the best teams of builders. We invite you to contact us to convince.
           

Doralnic Log Houses Romania offers

:


The best quality – price

The guarantee of a well executed house

Free architectural design project

House projects presented in 3D
---
Want a dream home at an affordable price?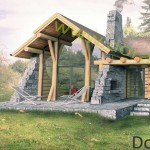 Our offer includes a wide range of products, ranging from log houses, wooden houses, Rustic cottage, log cabins, garden houses, fountains, wooden gazebos , swings, wooden garden furniture, such as many other wooden products requested by the customer.
Frequently asked questions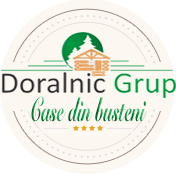 – For medium and large homes, continuous classic foundations are required, like those for houses with brick or concrete masonry.
– For small houses, foundations are discontinuous with a different structure in the foundation depends its features.
Why to choose Log houses Romania?
Log homes Romania are the most cost effective, quality-price ratio is very favorable.
Wood is a good insulator keeping heat inside the house in winter and keep cool in summer, thereby providing comfort, relaxation and rest.
It is resistant to earthquakes and other natural disasters.
It can be mounted in areas that do not grant the environmental permit for a classic construction since wooden houses romania are environmentally friendly.
Logs are renewable resources.
They have a long life, have a pleasant smell, are easy to maintain and does not require subsequent renovations.
It can be reinstalled in another location if needed.
It mounts easily and in a short time from customer order, rather two or three months.
It adapts best to most landscapes.
In bathrooms and kitchen can be the same finish as the classic brick homes masonry / concrete.